The Gray Warriors Story
On September 4th, 2013 Chris Toneff passed away. He was killed by a brain tumor; a Grade-three Anaplastic Astrocytoma. He was a 34-year-old son, brother, husband, uncle, grandson, father of two, and a hero in his community.
On April 6th, 2016, Colleen Toneff, Chris' mother, also passed away. She, too, was killed by a brain tumor: a Grade-four Glioblastoma. She was a daughter, sister, wife, aunt, mother of three, a grandmother of six, and the rock of her family.
This is their story. It's also the origin of Gray Warriors.
Chris was diagnosed with brain cancer in 2008, at 29 years old. His wife, Jenn, was pregnant with their first daughter, Delaney. Chris worked at John Deere, farmed two family farms, and operated a business repairing tractors out of his own shop. He had his first brain surgery in August of 2008 to remove as much cancerous material as possible followed by radiation therapy. As far as anyone knew, including him, treatment was a success. Delaney was born on August 22nd and life went back to normal.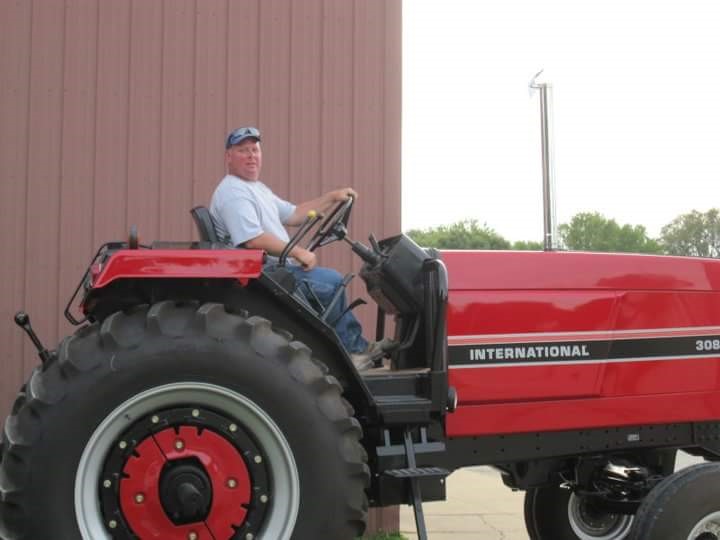 Chris recognized that surviving brain cancer was no trivial effort. He, along with a bunch of his best friends, organized a fundraiser to help others suffering from this devastating cancer. They shined up their tractors, collected some donations, and paraded through local towns. Chris had beautifully restored an International 3088 which was just right for the occasion. Along the way, they stopped at a few local bars and concluded with lunch for participants and their families. The first annual Toneff Tractorcade was a success and many were counting down the days until the next year's event.
On February 16th, 2012, Chris and Jenn's second daughter, Reegan was born. Shortly thereafter, around Christmas, Chris learned that his cancer had returned with a vengeance. The doctors started chemotherapy in an attempt to control the cancer. In June of 2013, Chris mentioned that he had some headaches, but didn't think anything of it given all of his treatments. A week later, Jenn and Colleen took him to the hospital for worsening headaches and weakness. He would never come home.
En route to the hospital, Chris had a major seizure. That seizure landed Chris in the ICU at the University of Iowa Hospital in Iowa City, IA. Chris continued to deteriorate. Chris was moved to a hospice facility to keep him comfortable in his final days.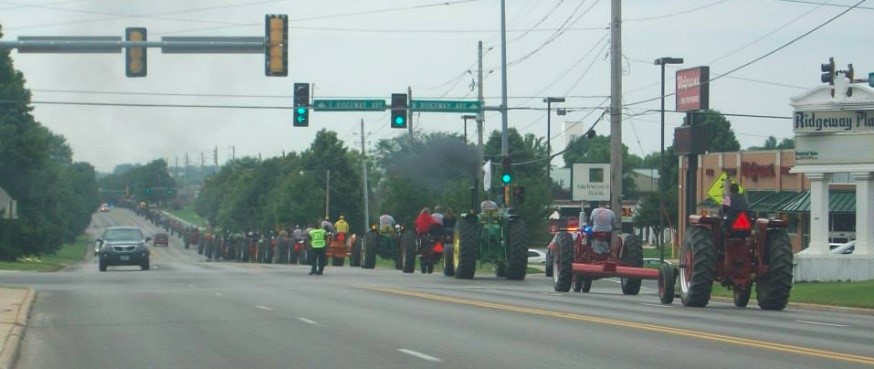 In August of 2013, despite Chris not being able to drive his own tractor, the Toneff Tractorcade fundraiser continued. This time, his mother, Colleen, led the parade of tractors, followed closely by his brother-in-law and good friend, Dave, in the IH 3088. Over 100 tractors were in the ride that day. Special arrangements were made to drive through Waterloo, past Chris' hospice facility. Despite having been bedridden for weeks, Chris went outside in a wheelchair to see the parade of tractors come through town. As they went by, Chris insisted that he stand – and he did. Chris passed away 24 days later.
A few months later, in November of 2013, and after watching her son battle brain cancer for so long before it finally took his life, Colleen started to experience some unusual symptoms, mainly left-sided weakness. In a week's time, she had seen a chiropractor, a massage therapist, a doctor, and a psychiatrist. All said she was suffering from depression due to the loss of her son.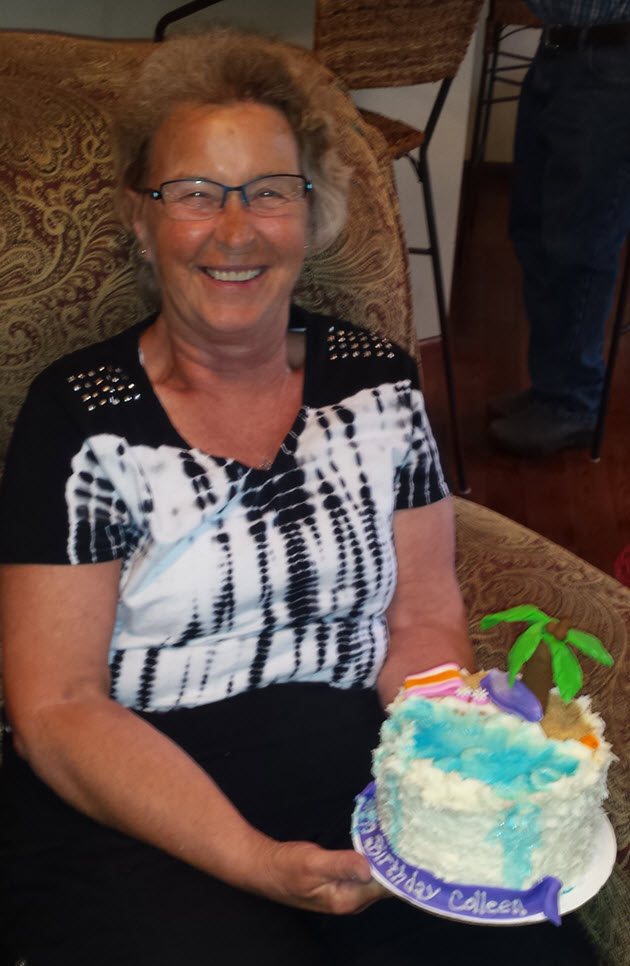 Shortly after, Colleen had a fall at home for which she was taken to the ER. After a CT Scan and other testing, she was immediately transferred to the University of Iowa Hospital for further evaluation. It was there, in the very same room that the Toneff family had received the devastating news of Chris' diagnosis and prognosis five short years earlier, that the Toneff family learned Colleen, too, had brain cancer.
Eventually Colleen was transferred to the Mayo Clinic in Rochester, MN. She endured three surgeries, two rounds of radiation, and many, many rounds of chemotherapy. Despite being so sick and likely knowing exactly what the future held for her, she persisted. She was absolutely certain that she would be going back to work at the University of Northern Iowa. She was not interested in any sort of disability label or financial support. She lived her entire life with a smile on her face.
Colleen took her entire family, including her kids, grandkids, daughter-in-law, sister, niece, nephew, and all of their spouses to Florida for vacation. Everyone spent time on the beach, met Mickey and Minnie, and thoroughly enjoyed each other's company for the week. She was determined that she was not going to live life as if she was sick. If she had limited time on this Earth, she was going to live every minute of it – and she did. On April 6th, 2016, Colleen passed away.
Chris and Colleen were Warriors. They fought the fight with everything they had. Chris and Colleen's fight is over, but there are thousands of victims of brain cancer that are still fighting their fights.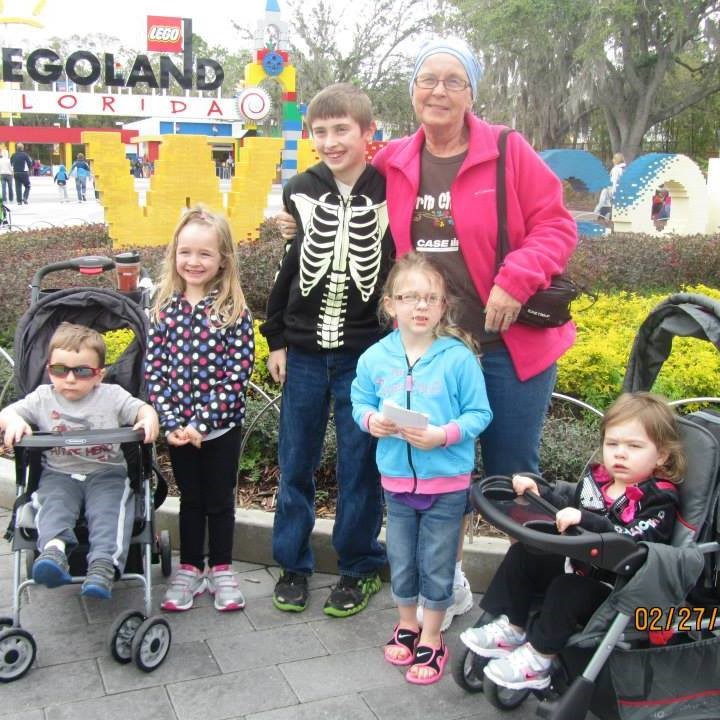 Despite the pain and grief of losing Chris and Colleen, what's not often talked about are the people surrounding those that are sick. Medical bills are typically paid for via insurance and co-pays and such. However, costs such as fuel to and from hospitals, hotels near the medical centers, three meals a day while traveling, and many, many other expenses are rarely mentioned. These expenses are very real and take a toll on everyone involved in these types of situations.
Gray Warriors was founded in 2017 by Bonnie Sadler, Chris' aunt and Colleen's sister, to raise funds to support anyone fighting their battle with brain cancer. The Gray Warriors Board of Directors is made up entirely of volunteers who have all had direct experience supporting those with cancer. Gray Warriors donates money to friends, families, and victims of brain cancer to help ease the financial burden that is not covered by medical insurance. Every penny donated to Gray Warriors goes directly toward helping those fighting brain cancer.